The next round of the #cramathon is being held from 22nd December until 28th December. I am pushing to complete only 3 more books to hit 100 read this year, so I don't really need to be motivated by a readathon as I think I can do that on my own, but it's always fun to take part and have some decisions made for me about the books I plan to read. Plus I am off work over this period and what better to fill it with than reading?!
I am a bit early here but I am trying to be organised and plan so that I can get to all the books I hope to cross off my TBR before the end of the year.
The challenges:
Group book: The Afterlife of Holly Chase by Cynthia Hand
A book under 200 pages
A book you meant to read in 2018 but never got to
A book with POC representation
Read a book with silver on the cover
Shortest book on your TBR
Read 7 books total
I may try and get my hands on a copy of the group book, however I don't feel like it's a challenge in the same way so we will see if I want to spend extra money at this already expensive time of year.
I first plan to combine two challenges by reading Orbiting Jupiter by Gary D Schmidt which comes in at 192 pages crossing off "a book under 200 pages" and it also happens to be the shortest book on my TBR. Two birds, one stone.
This was longlisted for the Carnegie Medal and is about a twelve year old boy who's family is caring for a fourteen year old boy who it is rumoured was incarcerated for trying to kill a teacher. He also has a daughter he has never met and they are on a mission to make that happen. It sounds as though it could be emotional and hopefully will grip me for the short length of it.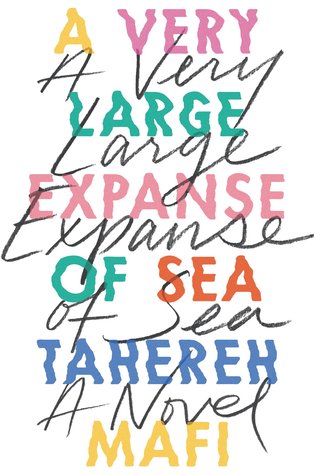 Next up is a book with POC representation and to complete this challenge I will be reading A Very Large Expanse of Sea by Tahereh Mafi.
This is set a year after 9/11 and the protagonist is a Muslim girl and her dealing with racism and how she never lets anybody in as a result. I think this will tug on my heart strings and I hear really good things so I think I could fly through this.
I have meant to work my way through the Harry Potter series for the first time and so for "book I meant to read in 2018 but didn't get to" I shall be reading Harry Potter and the Prisoner of Azkaban. I also feel like this fits a book with silver on the cover… right?
I have been enjoying the series enough, but I am hoping carrying on I enjoy it even more as all characters grow up and mature.
As for reading 7 books total, I hope to manage that but I wont be planning four more books right now as I am a mood reader and I want to see what I fancy at the time. I am hoping I feel like carrying on with the Harry Potter series, but we will see… Keep your fingers crossed for me!
Are you participating in CramAThon? If so, what do you plan on reading? Lets chat in the comments!